Today Wheal Unity have been sharing their mood boards and critiquing their own and each other's t-shirt design ideas. They are excited to be able to get started soon!
Making Birds
Wheal Unity took their 'Flying High' topic to a new level this afternoon, by making their own birds! The children had to closely follow instructions and carefully look at a variety of birds to make their own designs. Here are just some of their finished products
Name Posters
Super computing skills from Wheal Unity this afternoon! They have worked hard to create their own name posters using word art in Publisher!
Research Homework
Wow! Wheal Bunnie had lots of fun this afternoon looking at everyone's research homework. There were some amazing facts and creativity shown. Well done all!
Charlotte shared about her Great Grandfather's Service in WW1
Charlotte shared about her Great Grandfather's service in WW1. Pictures of the trenches really helped Wheal Plenty to visualise what it would have been like for soldiers, inspiring them to build their own model trenches accurately.
WW1 Trenches
Wheal Plenty put back on their Design Technology hats this afternoon, by making WW1 trenches!
Great Fire of London
To end their wonderful topic, Wheal Plenty finally got to experience the seventeenth century 'Great Fire of London', when they burnt their Tudor and Stuart style houses this morning.
It was a good opportunity for thinking historically and sharing empathy with the Londoner's loss.
Thanks Mr Roberts for helping us out too!
Seventeenth Century House Models
Wheal Plenty had fun this afternoon continuing the construction of their seventeenth century house models!
Shame they may be burnt......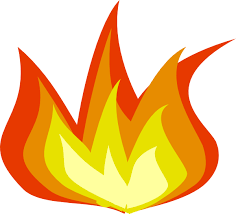 Supertato
Wheal Lovely and Wheal Friendly have been thoroughly enjoying their latest book, Supertato! They've written wanted posters (to try and catch Evil Pea), they've investigated ice and jelly and they have even had a go at making traps to catch this villain!
Wheal Plenty have begun building their WW1 replica trenches!